Town of Urbanna
Public Meeting
The Town of Urbanna, at the request of the Water Committee of the Town Council, will hold a public meeting on Monday June 21sth, 2021 at 6:00 PM. This meeting will focus on the 2021 Community Development (CDBG) Planning Grant - Town of Urbanna. The meeting will be held remotely via Zoom and can be accessed through the internet at the following URL address.
https://zoom.us/j/98823800068?pwd=SFNydzNIbERGQWZCcWlCc1JoVnA2Zz09
The purpose of this second management meeting is to allow the management team members (sparkplugs) to review the results of the primary infrastructure assessment and survey results to better define the project areas. Potential project activities and a plan of action will be discussed at this meeting.
If you have any questions about the meeting or the participants please contact Roy Kime at the town office either at 804- 435-2613 or r.kime@urbannava.gov.
Town of Urbanna
Public Notice
Town Attorney
Job Description:
Town Attorney
The Town of Urbanna, VA seeks well qualified candidates for its Town Attorney position. The position is appointed by and serves at the pleasure of the Town Council. The Town Attorney provides legal services as directed by the Town Council including, but not limited to: attendance at Town Council meetings; rendering formal and informal opinions; recommending appropriate legal changes to the Town Code, regulations, and policies; advising of changes in law which affect the Town; drafting ordinances, leases and other legal documents as necessary; handling real estate matters as necessary; prosecuting and defending lawsuits as directed; and providing advice and direction on matters related to the Freedom of Information Act and applicable conflict of interest standards.
Submit letter of interest and resume, to Garth L. Wheeler, Town Administrator.
Qualifications
A juris doctor degree from an American Bar Association approved law schools is required. A minimum of five years of experience in the practice of municipal law is strongly preferred. Applicants must be a member in good standing of the Virginia State Bar and licensed to practice law in the Commonwealth of Virginia. The position requires thorough understanding of local government law.
Town of Urbanna
Public Notice
2020 Annual Water Quality Report for
The Town of Urbanna
Middlesex County
This Water Quality Report for calendar year 2019 is designed to inform you about your drinking water quality. Our goal is to provide you with a safe and dependable supply of drinking water, and we want you to understand the efforts we make to protect your water supply. The quality of your drinking water must meet state and federal requirements administered by the Virginia Department of Health (VDH).
Town of Urbanna
Public Notice
Notice to owner/operators of real property in the Town of Urbanna
Operated as Short Term Rental Units
Section 17-5.18(2) of the Town Code of the Town of Urbanna requires the owner/operators of any short term rental unit to file an application for a Short Term Rental Permit with the Zoning Administrator.
Copies of Section 17-5.18, the application form along with rules and regulations governing short term rentals may be obtained at the Town hall during normal business hours. Also available are required business license applications and lodging tax forms.
The required forms for existing short term rental units must be submitted on or Before April 31, 2021. No new short term rental unit are permitted to operate until the application process has been completed and a permit granted by the Zoning Administrator.
Urbanna Town Council Work Session Zoom Log in
Electronic Meeting – via Zoom
Public Participation Access
Join Zoom Meeting
https://us02web.zoom.us/j/87835800642?pwd=V2VPV0swWUtLNnVTS2ttZ3o2c3A0Zz09
Meeting ID: 878 3580 0642
Passcode: 253155
One tap mobile
+13017158592,,87835800642#,,,,*253155# US (Washington D.C)
+13126266799,,87835800642#,,,,*253155# US (Chicago)
Town of Urbanna
Public Notices
Town Office Closed to the Public
The Urbanna Town Office is Closed to the public until further notice. You may call us (804)758-2613. Please leave a message if no one is available or you may schedule an appointment to meet with us. You can also EMAIL US for assistance. If you are making a payment or have something that you need to drop off, you may place it in the drop box at town hall or mail to PO BOX 179 Urbanna, Virginia 23175.
Message from the Treasurer:
Many of you may have received a second bill for Personal Property due to an issue with the town's new accounting software. The issue has been resolved. The supplemental bill is for the Vehicle License Fee of $20.00 and the total will reflect that amount for each vehicle registered in the Town for Urbanna. If you have already paid the original bill, please only submit payment for each vehicle you own. Late fees will not be applied to the Vehicle License Fee.
Taber Park
Taber Park playground is now open. Please use at your own risk and practice CDC Guidelines.
Town of Urbanna
Public Notice
Plastics Recycling
Effective July 1, 2020 The only plastics accepted for recycling will be #1 & #2 plastic bottles and jugs
Why just bottles & jugs (#1 & #2)?
What can be recycled is driven by markets. When markets are not available in certain regions of the country, some materials can't be recycled. Currently, there are no viable markets for plastics, other than #1 and #2 bottles and jugs.
Markets may be available in other regions but the costs of transporting materials long distances outweigh the benefits of recycling.
By focusing our efforts on collecting what can be recycled in the current markets, we can still make an impact and maintain our program.
Contamination (placing unacceptable materials in the recycling containers) is what hurts recycling the most. Please help fight the contamination problem by only recycling the materials that are accepted in our program.
Click Here for complete details
Click Here for VPPSA brochure on recycling
Commonwealth Virginia Office of the Governor
Executive Order
Number 54 (2020)
TEMPORARY RESTRICTIONS ON RESTAURANTS, RECREATIONAL, ENTERTAINMENT, GATHERINGS, NON-ESSENTIAL RETAIL BUSINESSES, AND CLOSURE OF K-12 SCHOOLS DUE TO NOVEL CORONAVIRUS (COVID-19)
Town of Urbanna Public Notice
In accordance with the Governor's Executive Order dated March 23, 2020, the town of Urbanna offices will remain closed until April 23, 2020. If you need assistance during this closure, please notify the town in one of the following ways: email at townadmin@urbannava.gov or call (804)758-2613 and leave a detailed message. Town staff is monitoring these to maintain a continuity of services. In the event of an after hour's emergency or a water emergency, please call 804-238-1051. For sewer emergencies, please contact HRSD at 877-261-8411.
The town will be updating information through the Reverse911 system in order to reach as many residents as possible. In an effort to do so, we ask that you reach out to your friends and neighbors and encourage them to contact the town to be added to the voluntary Reverse 911 Emergency System if they are not already registered. To be added to the system, please leave a detailed message at 804.758.2613 including your name, physical address and associated phone numbers you wish to have contacted. Thank you for your cooperation and we hope that everyone remains safe and healthy.
Town of Urbanna Public Notice
Public access to the Urbanna Town Office, Museum and Town Marina office are suspended through March 29,2020. You can reach Town staff by calling the office at 804-758-2613 or by email: townadmin@urbannava.gov

Urbanna Is In The Top Ten!
Urbanna was included in the list of the "10 Best Small Towns on the Chesapeake Bay" in Coastal Living magazine. Click Here to read their article.
Town of Urbanna - HGTV Application - Video and Write-up
Urbanna - A Gem Which Needs Some Polishing
Welcome to the Urbanna Website
Our site was designed specifically to help citizens of Urbanna to find the information they need quickly.
If you see corrections or additions that need to be made please email the web developer.
Have an idea to make our website better? Submit it here.
The Urbanna Virtual Muesum Tour
The virtual museum tour in Urbanna utilizes holographic technology to enhance the experience, and Larry Chowning, town historian, will amaze you with never-before-seen photos that were too grainy to fit in any of his books.
Their are currently 18 historical markers around town. They all may be scanned with the FREE HP Reveal app. Please pick up a brochure at the town office, the local library, or any of our 3 museums. The brochure will have a map of all the markers and instructions on how to download and use the HP Reveal app.
The virtual walking tour is FREE and only available in the town of Urbanna. It truly is remarkable. Our 3-century year-old history comes to life! Come see for yourself!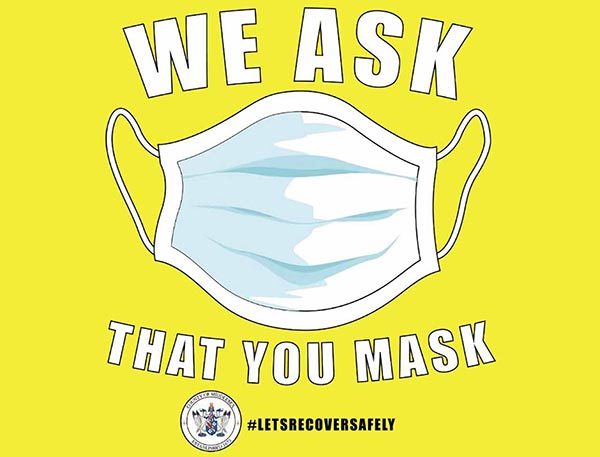 Town Meetings
Town Council Work Session
Thursday, June 10 ~ 6:30pm
Electronic Meeting via Zoom.
Town Council Meeting
Thursday, June 24 ~ 7pm
Electronic Meeting via Zoom.
Proposed Budget
FY 2021 - 2022