Town of Urbanna
Public Notice
Town staff will be conducting property evaluations over the next several weeks, going street by street reviewing any potential Town code and ordinance violations including, but not limited to, buildings without required permits, unregistered or inoperable vehicles, trash and clutter, and tall grass.
Letters and photographs will be sent to property owners in violation of Town codes and ordinances. and staff respectfully requests these violations be remedied as soon as possible. Failure to comply with the code and ordinances may result in town officials taking all corrective actions permitted by law.
Please see the following reminders below.
Trash
Town staff have received concerns regarding trash in yards, tall grass and yard waste, broken down vehicles, and discarded appliances and fixtures on properties. If any of these situations apply to you, please make it a priority to clean up your properties as soon as possible. Our garbage collection contractor cannot pick up large bulky items. If you need assistance in arranging bulk disposal, please call the Town office at 804-758-2613.
Zoning and other Permits
This is a reminder that zoning and building permits are required for most outdoor structures and accessories, including all permanent swimming pools, sheds etc. Additionally, if your project is within the historic district, you may also require the approval of the Historic Architectural Review Board. To begin the permit process, or for questions please contact Roy Kime at r.kime@urbannava.gov or 804-758-2613.
Ordinances
Parking or storage of unregistered or inoperative vehicles see - Section 17-6.11 and 12 Occupancy of motor vehicles and miscellaneous facilities for residential purposes see- Section 17-3.8 Removal of garbage, refuse, and weeds or tall grass see - Section 6-1through 6.
Military Banner Recepients
June 24th the Town held a military banner dedication which included the American Legion Riders Post 86, Beth Justice sang patriotic songs, Opening prayer and benediction by Town Administrator, Garth Wheeler; Larry Chowning, Guest Speaker and Historian; and remarks from our Mayor, Barbara Hartley. The banners may be viewed on Virginia and Cross Streets and will proudly be displayed through Labor Day. After they will be taken down for the winter and placed back up for Memorial Day 2023.
Public Notice
Urbanna Planning Commission
Urbanna Town Council
2021 Annual Water Quality Report for
The Town of Urbanna
Middlesex County
This Water Quality Report for calendar year 2021 is designed to inform you about your drinking water quality. Our goal is to provide you with a safe and dependable supply of drinking water, and we want you to understand the efforts we make to protect your water supply. The quality of your drinking water must meet state and federal requirements administered by the Virginia Department of Health (VDH).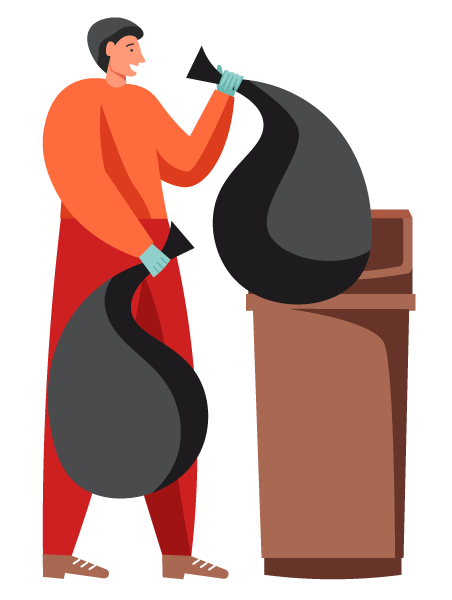 Trash Schedule Reminder
Friday Pick-up Resumed!
Now through mid-November, trash pick-up days will be Tuesdays and Fridays.
For more information, please visit the Refuse Information page on the Town website.
NEW TRASH/REFUSE PICK-UP SCHEDULE
DISCONTINUATION OF RECYCLING SERVICE
Beginning August 16, 2021
Trash/Refuse collection
April through Mid-November (Friday after Oyster Festival)
Tuesdays & Fridays
Mid-November through March
Tuesdays only
CURBSIDE RECYCLING PICK-UP WILL BE DISCONTINUED
The last day for curbside recycling pick-up will be Wednesday, August 11, 2021
For more details, please visit the Refuse Collection Information page
Town of Urbanna
Public Notice
Notice to owner/operators of real property in the Town of Urbanna Operated as Short Term Rental Units
Section 17-5.18(2) of the Town Code of the Town of Urbanna requires the owner/operators of any short term rental unit to file an application for a Short Term Rental Permit with the Zoning Administrator.
Copies of Section 17-5.18, the application form along with rules and regulations governing short term rentals may be obtained at the Town hall during normal business hours. Also available are required business license applications and lodging tax forms.
The required forms for existing short term rental units must be submitted on or Before April 31, 2021. No new short term rental unit are permitted to operate until the application process has been completed and a permit granted by the Zoning Administrator.
Welcome to the Urbanna Website
Our site was designed specifically to help citizens of Urbanna to find the information they need quickly.
If you see corrections or additions that need to be made please email the web developer.
Have an idea to make our website better? Submit it here.
Town Meetings
Town Council Meeting
2022 Schedule*
*Due to unforeseen circumstances, meetings may be canceled, rescheduled, or special meetings scheduled. Should that happen, staff will ensure proper notification guidelines are followed.
Town Council Work Session
Thursday, August 11 ~ 7pm
Held in Council Chambers
Town Council Meeting
Held the fourth Thursday of each month.
Thursday, August 25 ~ 7pm
Held in Council Chambers
Recent Town of Urbanna Audits
For the Year Ended June 30, 2019
For the Year Ended June 30, 2020
For the Year Ended June 30, 2021
Final Town Budget
Click Here to View