Museum in the Street Walking Tour
A heritage walking tour of the Town of Urbanna, Virginia
Take a walking tour to discover Urbanna's rich history. You'll learn how Urbanna's deep natural harbor allowed European merchants to dock their ships and trade their goods for tobacco. In the early 1900's steam ships were a common site in the harbor.
We invite you to take a pleasant stroll around our coummunity to learn more about this facinating small town.
Printed guides are available in the town office.
The Urbanna Virtual Muesum Tour
The virtual museum tour in Urbanna utilizes holographic technology to enhance the experience, and Larry Chowning, town historian, will amaze you with never-before-seen photos that were too grainy to fit in any of his books.
Their are currently 18 historical markers around town. They all may be scanned with the FREE HP Reveal app. Please pick up a brochure at the town office, the local library, or any of our 3 museums. The brochure will have a map of all the markers and instructions on how to download and use the HP Reveal app.
The virtual walking tour is FREE and only available in the town of Urbanna. It truly is remarkable. Our 3-century year-old history comes to life! Come see for yourself!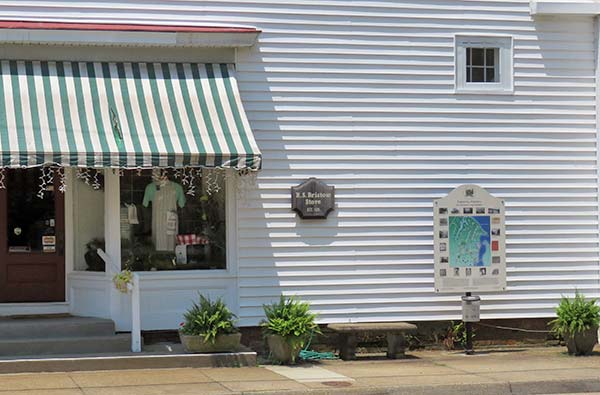 Start your tour here on Cross Street by the side entrance of Bristow's Store.
We challenge everyone to embark on this 3-century year-old, magical journey through time led by Urbanna town historian Larry S. Chowning, great grandson of "master builder," Henry Palmer Sr. The app you need is HP Reveal. Just click ok for everything to get started and scan any of the 18 historical markers around town. The app will never track your location or send any alerts or notifications, but it is required for this tour. You can delete the app if you like once the tour has completed, but you may miss out on coupons, lunch specials, and virtual house tours that we also hope to add in the near future. All you need to register an account is your email and to create a username and password. After that, the app is a breeze. And it's FREE!